DPS STS Inter School Volleyball Tournament ( DIVT) – 2022.
On Friday,  18.11.22,  BISC girls Volleyball team has won their 2nd match of 1st round by 2/0 sets and qualified for sami final. In the semifinal, they have again defeated South Breeze school by 2/0 sets and reached in the final.
In the final match The Aga Khan school has been defeated by our team by 2/0 sets and BISC girls Volleyball Team has become Champion in the DPS STS Inter School Volleyball Tournament ( DIVT) – 2022.
Nawshin Nawar, X(nat'l) and Tamim Ahmed, (SSC appeared) of our team have been adjudged as best setter and most valueable player respectively.
Congratulations!!
1st National Environment Carnival*
*Tasneem of Std V- Meghna* participated in The *1st National Environment Carnival* presented by BUET and became *Champion*  at one of the segments which is Environmental Olympiad  and got *2nd runner up* in *Crossword puzzle solving.*
Congratulations!!!
Good Citizen Award for the first time at BISC 
BISC is a celebrated institution not only for its academic achievements but also for its excellence in extracurricular and co-curricular pursuits. Inspiration is the key to every achievement. Here at BISC we are always going an extra mile to inspire the students in every sphere of their lives. Our Principal Brig Gen Md Rafiqul Islam, SUP, ndc, afwc, psc,  has started a new award to inspire the students to become ideal citizens ready to face the world. Students who will perform their best during assembly shall receive this special Good Citizen Award. We are elated to announce that the recipient of this
Good Citizen Award for the first time at BISC is Afsan Abdullah Yousuf
Class VI C ( Election)
Roll- 54
Congratulations to Afsan and his family. Hopefully other students will be inspired and will compete to receive this prestigious award by performing their best.
Poster Art Contest 2022
A Peace Poster Art Contest 2022 was organised by Lions Club International (315 A3, Bangladesh) on 11 November 2022. Twenty students from BISC participated in the contest. Among them 5 secured positions in the following categories.
Group A (8-10 years)
1st – Syeda Manha Mahnoor
3rd- Daiyan Faiyaz
Group B (11-13 years)
1st – Biva Moni Das
2nd- Ehan Al  Ramin
3rd- Fahima Rameen Wania
It's a great pleasure for us as many of our students have participated in several competitions this year and brought prizes of honour for the school.
We congratulate all the position holders and wish them best of luck for all their future endeavours.
Merazul Haque from IX-(Auriga) National  Curriculum has once again made us proud. He has received the 3rd prize at the Annual Art and Writing Competition-2022 for the following painting. The competition was organised by Mridha International Institute of Peace & Happiness.
Country of origin: India
Over 24 countries participated and more than 2,568 paintings were submitted. Congratulations to Merazul Haque and his family.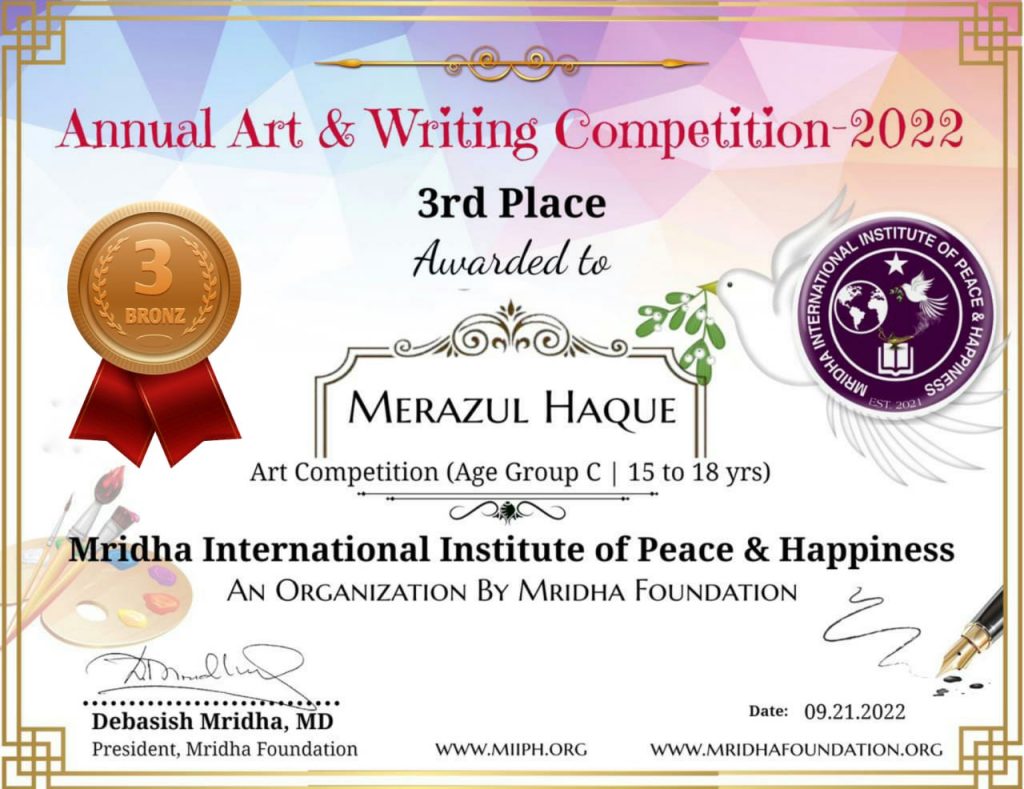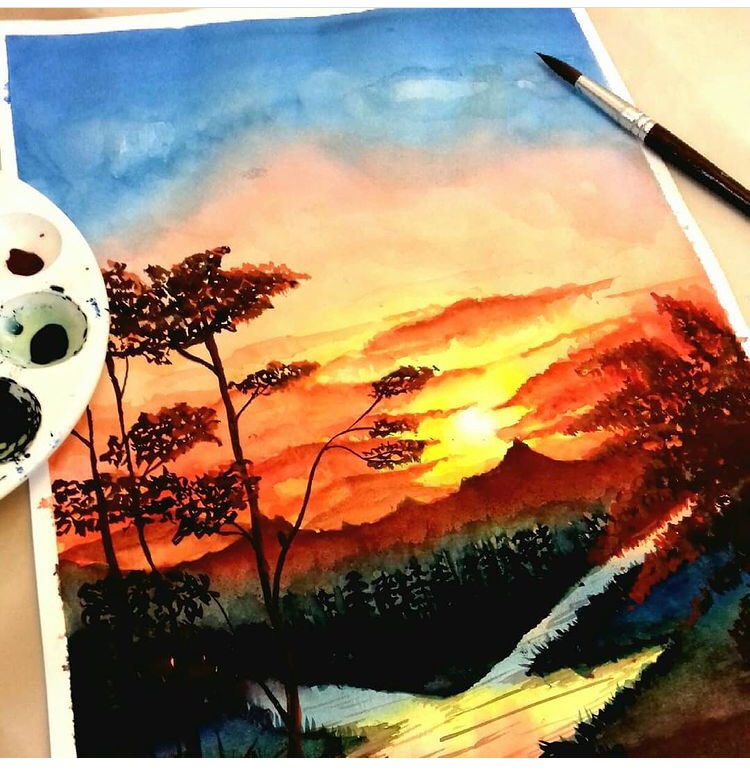 National Sports Competition 22
Chess is a war over the board. The object is to crush the opponent's mind." – Bobby FischerBISC team did just that.Today BISC Chess team won two prizes in Thana/ Upzila level in the 49th Summer National Sports Competition 22. The prizes are as follows :1) Girls Senior level ( IX – X) : Champion Tahsin Mahmud Hakim, IXD, Roll-62) Boys Mid level ( VI – VIII) : Runner-up Abdullah Al Yeamin, VIC, Roll-58. Congratulations to the winners.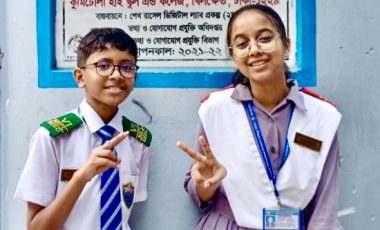 The great artist Pablo Picasso said "Everything you can imagine is real". Imagination is the key to creativity. One of the greatest creative geniuses of BISC Merazul Haque Bhuiyan (IX-D) has been ranked as a Diamond Artist in Picasso International Art Contest!. The subject of his beautiful creation is Calmness of Nature.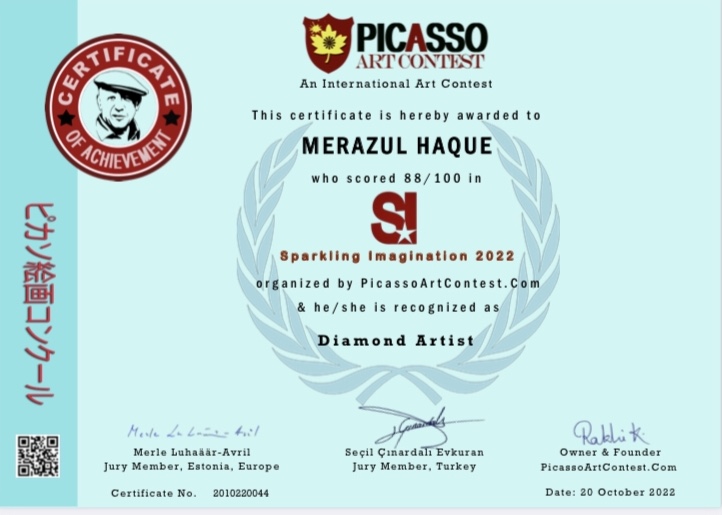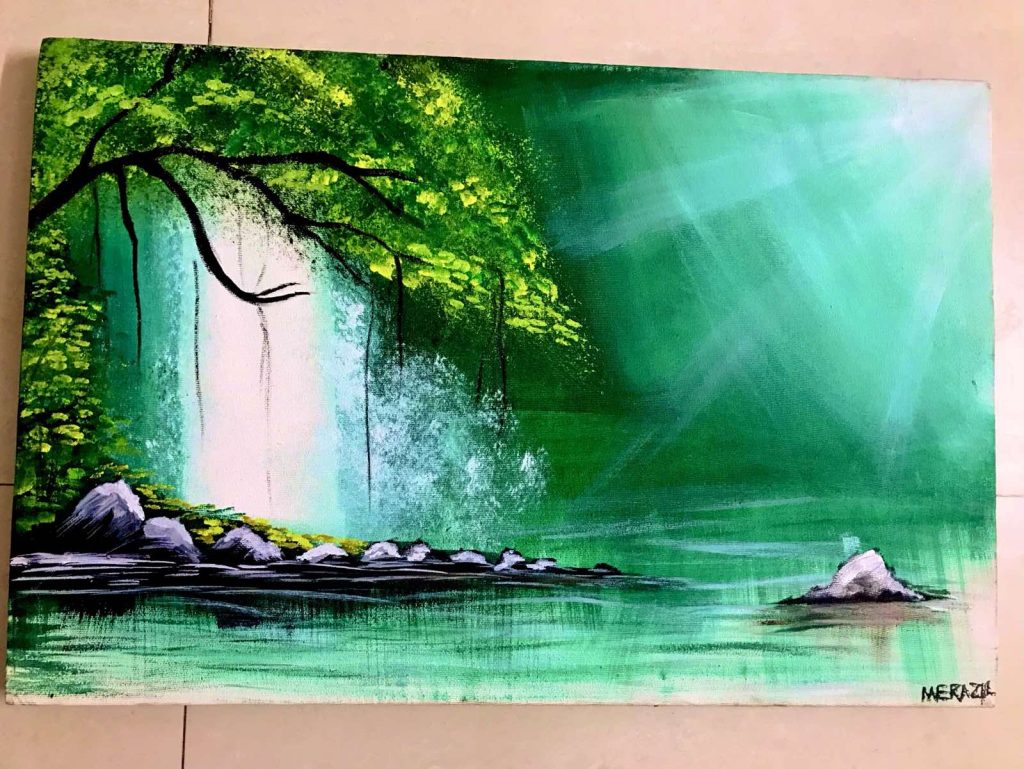 We take the pride to introduce our beloved students, Rakin Muhammad Wakiluddin and Najifa Noor of Class V (Padma), who received the Silver Awards in the Queen's Commonwealth Essay Competition 2022. The Queen's Commonwealth Essay Competition is the world's oldest international schools' writing competition. It provides life-changing opportunities for young people around the world.
The topic was on the celebration of Queen's Platinum Jubilee 2022, Queen Elizabeth's 70 years on the throne.
The subtopic was to write on an inspirational person. The awards are from junior category.
We congratulate both our students and hope they will bloom as prolific writers in the coming future.
Bangladesh International School and College attended the Pearson Edexcel High Achievers Award -2022 program on 29th 
October in BICC organized by Pearson Edexcel Bangladesh in collaboration with British Council.
This is an Academic Award Ceremony for the students who achieved outstanding results in their International GCSE and A Levels examinations in 2021 and 2022 respectively. The Award Ceremony was held at the Hall of Fame of Bangladesh International Conference Center, Dhaka.
Like other years,20 students of International GCSE an two students of International A Levels have received this prestigious awards this year. One of our students, Tajryan Tanim of International GCSE has been recognized for World Highest marks in Bangla in her May'22 session IGCSE exam series.
We are really proud of our future leaders and wish their better academic success in the coming years.